It was this game last season when the Patriots went to hell. In 2019, the Patriots were just coming off of a 13-9 victory over the Dallas Cowboys in a pretty terrible rainstorm and traveled to Houston to take on the Texans on Sunday Night Football. The Patriots defense had played extremely well to this point, being boasted as the best unit in the league. As tough as the Texans were at that point, the Patriots were a four-point favorite on the road. Given the history between the two franchises, nobody expected the Texans to be too much of a handful for Tom Brady and Bill Belichick. That's exactly what happened though. It was a 21-3 game late in the third before running back James White caught a Brady dump off and jogged into the endzone to make it 21-9. Their early game mistakes cost them in the long run. At one point, you could see the NBC camera crews focus on Brady screaming at his young wide receivers in a much more condescending manner than in years past. This game was the moment you could pinpoint that the Patriots weren't going to get much better. They dropped three of their last five games. Proceeding to get bounced by the Tennesee Titans in the Wild Card round that would become Brady's final game in a New England Patriots uniform.
We're nearly a season later, you know all the changes, I don't have to go through them all. Though I will give you a synopsis of what Houston's been up to leading up to this game. After having an off-season full of question marks and head-scratchers (particularly in trading away wide receiver DeAndre Hopkins to the Arizona Cardinals for David Johnson, a second-round pick, and a 2021 fourth-round pick), they started out the season 0-4 and promptly fired head coach and general manager Bill O'Brien after an altercation with superstar defensive end J.J. Watt. Their head coach now is a name also familiar to New England, Romeo Crennell. He's led the Texans to a 2-3 record and are coming off a tight 10-7 loss against the Cleveland Browns in a hailstorm. The Patriots have a whole lot more to play for this week as their playoff lives are at stake if they aren't already dead. The Texans are simply playing for pride at this point, who knows how much that means to them though. So now that you're all caught up. Set it up Bailey, let's get this one underway.
Three Keys To The Game
Key #1: Don't Abuse Jakobi Meyers
Jakobi Meyers has been on an absolute tear the last two weeks. He has become the New England Patriots de facto top wide receiver. Which is great and all and I love how much he's stepped up for the team. If you told me he'd rack up 23 catches for 286 yards and even throw a touchdown through the last three games, I'd be shocked. With great power though, comes great responsibility. Let's not act like Meyers is the second coming of Hopkins here. He has his limitations. If he's open, great. But let's not force-feed Meyers the ball in places he can't get to. Try to work Damiere Byrd or N'Keal Harry into the passing attack more as Meyers slowly grows a target on his back by defenses.
Key #2: Good Defense
I don't want to discredit the Patriots' big win over the Ravens last week. But you're not gonna get that torrential downpour you got last week in Houston. If the conditions are anywhere near that they're closing the dome on the stadium. Therefore the offense isn't going to have many missed snaps or dropped passes that Baltimore had. The Patriots defense is going to have to seriously step up. Even if quarterback Deshaun Watson is running for his life and his wide receivers aren't to the level that they used to be. You're not going to get the gifted mistakes anymore, you're actually going to have to try to stop your opponents' offense.
Key #3: Run The Ball
The Houston Texans have the worst rushing defense in the NFL. Seeing as how the Patriots can't throw the ball anyway, this plays right into the Pats' strengths as an offensive unit. With the way running back Damien Harris has been running the last three weeks since taking over for that bust Sony Michel, there's no reason to stop it now. This key is shorter than the others but it is much simpler in its focus. Ground and pound will put the points up on the board in this matchup. On both sides since our rushing defense is pretty terrible too.
X-Factor: Offensive Coordinator Josh McDaniels
Simply put, if Josh McDaniels gets too cute with his playcalling this week, you can kiss the post-season goodbye. The little double pass with Meyers and the quarterback power play calls with Cam Newton are cool and all, but this game doesn't need the "Josh McDaniels razzle-dazzle". It could quite literally cost us. For once, I ask McDaniels to keep it simple. No complex passing plays or screen passes we haven't tried. Just keep the ball on the ground, and don't ask Newton to pass the ball more than five yards at a time. A simple offense quite literally will be too much for Houston to handle. It's when you get cute and chuck deep bombs to Byrd that they bite you on the rear. The Patriots need this win to keep a Wild Card playoff berth in sight. If they lose it, they'll be 4-6 without any wiggle room left to spare, with a tough road trip to Los Angeles and two divisional matchups between the Dolphins and the Bills left to go. Also the red-hot Arizona Cardinals next week won't exactly be a pushover. The Patriots need to take it week by week, it's up to McDaniels to ensure that this offense doesn't do too much in a game that doesn't need it.
Closing Thoughts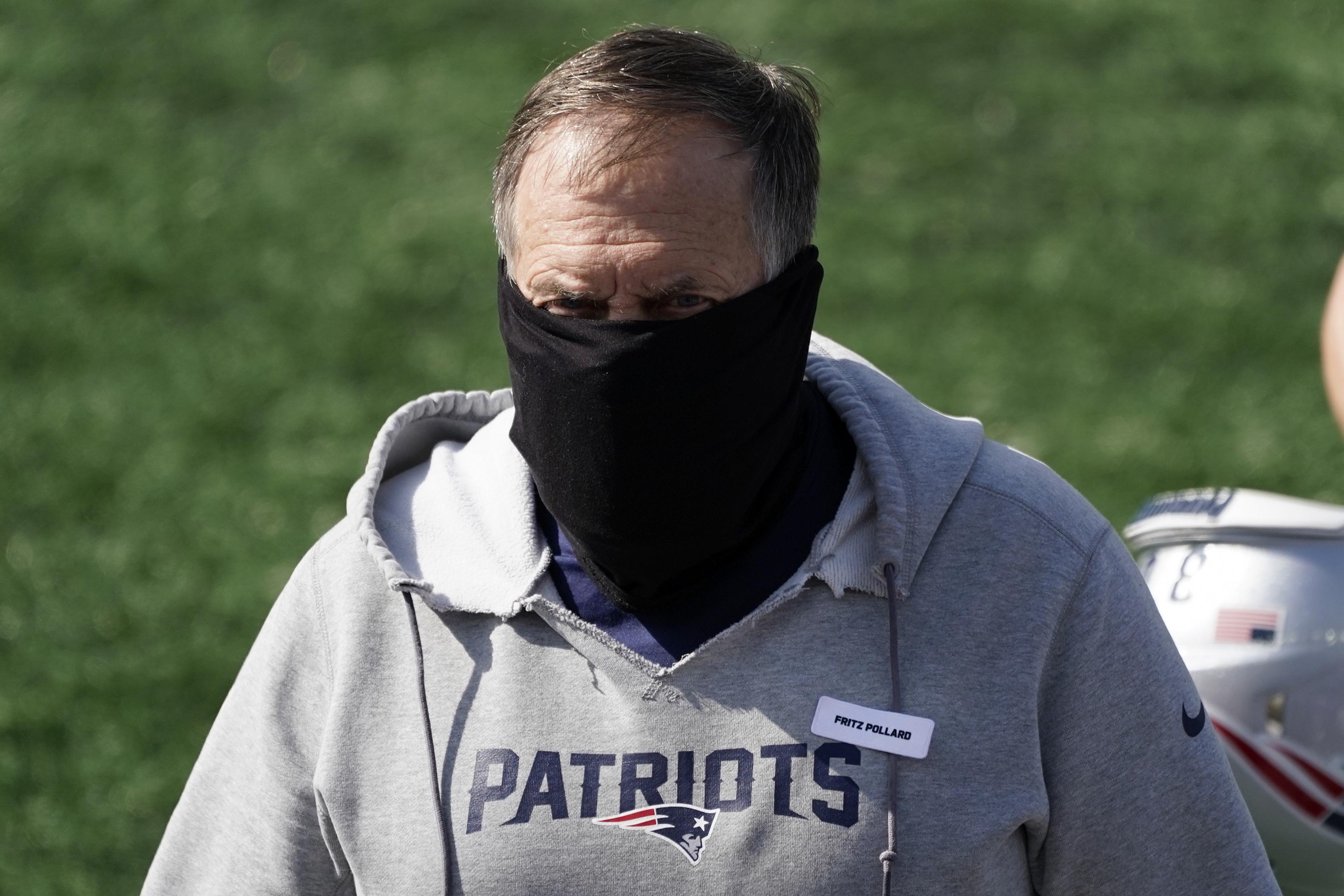 The Patriots were blessed with the victory last week. It seemed like every time the Baltimore Ravens were on offense it just started pissing rain and wind, while it cooled down when the Patriots offensive unit came onto the field. The Ravens had missed snaps and dropped passes all through the night because of the torrential elements. The Patriots played a mistake-free football game and took advantage of Baltimore's blunders throughout the game. The fact that they only put up 23 points is a little underwhelming seeing as how they dominated the Ravens' offense for much of the game. They had consistently good field position and only had two touchdowns to show for it. It says a lot about this offense and how bad it needs to be set up by the defense to just be able to do something. If the Patriots played bend don't break defensively, this is probably a much more pessimistic preview.
Though because Houston is playing directly to the Patriots' strengths, I have them as the favorite. It won't be by a lot, but I think this will be a lot like the Raiders game back in Week Three where the scoreboard shows a different story than the game itself. Houston will play the Patriots hard, but ultimately their own woes are too much to overcome and the Patriots' offense will at least looks like they have their act together. It'll be enough to convince the talking heads of mainstream sports media that they aren't done yet, and as a plus, they'll be back at .500 for the first time since before the four-game losing streak they had through the month of October. Give me the Pats in this one, as they look forward to a date with the 6-4 Arizona Cardinals in Gillette Stadium next weekend.
Final Score: 28-24, Patriots win (5-5)
Photo Source: Godofredo A. Vaszquez, Chron 
Comments
comments